Prohibition, Rum-runners and Border Wars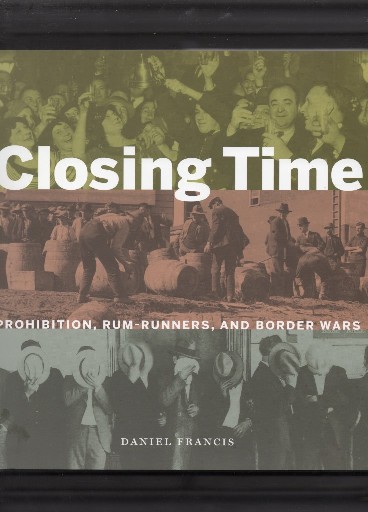 Canadians have long associated prohibition with the colourful history of the Jazz Age in the United States. But even before the American ban that was in place from 1920 to 1933, Canada had initiated its own prohibition of alcohol. Closing Time tells the fascinating story of the attempt by both provincial and federal governments to control the drinking habits of Canadians. It began as a popular crusade to cleanse society of a widespread evil -- alcohol abuse -- but instead became an opportunity for larceny, public corruption and violence on a grand scale. This was the age of liquor smugglers and rum-runners: gangsters like Hamilton's Rocco Perri, bootleggers like Alberta's Emilio Picariello and border runners like the young Bronfman brothers.
The story of prohibition is illustrated in full colour with hundreds of photographs, paintings and artifacts that make Closing Time a visual feast as well as a rivetting adventure story.
Reviews:
"History, comedy, tragedy. Gangsters, smugglers, zealots. This beautiful book as it all: entertaining but knowledge-filled text, an abundance of fascinating photographs, several intriguing biographies, and a clear sense of the importance prohibition played in our country's history." - Jack Hodgins, award-winning novelist
"Closing Time is a rich, entertaining, and authoritative look at prohibition in all its folly. Who knew we could be so righteous, or so wicked?" - Don Gillmor, author of Canada: A People's History