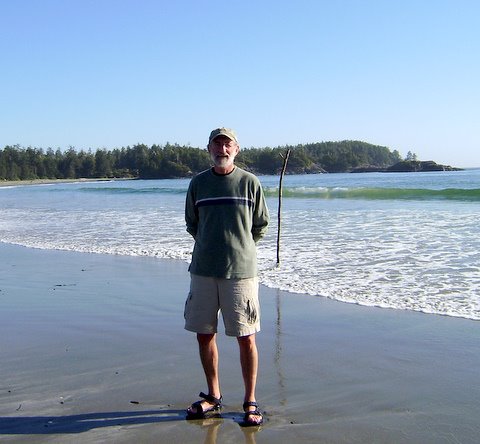 I was born in Vancouver in 1947 under the sign of the ram. At the University of British Columbia I grew disenchanted with my political science studies, stumbled into English thinking it might be more fun to spend my time reading novels, and graduated with what the British might call a third-class degree. Moving to Ottawa I worked as a newspaper journalist for a couple of years before obtaining an MA in Canadian Studies from Carleton University. I credit Tom Wolfe with deciding my future. I read on the back cover of The Electric Kool-Aid Acid Test that he had a degree in American Studies and I thought that if that is what prepared him to write such fabulous books, perhaps I should give Canadian Studies a try. I had always wanted to be a writer but it was at graduate school that I discovered a subject to write about -- Canadian history – and I have been doing so ever since. (Tom Wolfe, on the other hand, turned out to be a youthful enthusiasm; I have been unable to read one of his books for years.)
From 1984 to 1987 I served as the editorial director of Horizon Canada, a bilingual illustrated history of Canada published from Montreal in weekly magazine format. When that project wound down, I moved with my family back to the Vancouver area.
I have written thirty books, most of them about Canadian, British Columbia and Vancouver history. My intention from the beginning was to try to combine engaging narrative with an investigation of deeper historical themes. So, for example, my 1982 book Battle for the West: Fur Traders and the Birth of Western Canada (Hurtig) is meant to be an exciting account of the fur trade which at the same time conveys to the general reader the new academic research that has reinterpreted the role played by First Nations. By the appearance of The Imaginary Indian in 1992 I had discovered what interested me most about the study of history -- why do we believe what we believe about the past? – and I began to write more about stereotypes and national "myths". At the same time my move back to British Columbia reawakened an interest in the history of that province, and my native city, which resulted in three books about Vancouver as well as the mammoth Encyclopedia of British Columbia (Harbour Publishing), for which I was editorial director and principal writer. The EBC was welcomed on its appearance in 2000 as one of the most important books about the province ever published. I have also written several books for young readers, including Far West: The Story of British Columbia (Harbour, 2006), which stayed on the BC Bestseller list for many weeks.
For several years I wrote a regular column about books for Geist magazine, where I am a member of the editorial board. I also contribute reviews and articles to a variety of Canadian periodicals.
In the early 1970s, long before whale watching became the multi-million dollar industry it is today, I had the opportunity to go on a two-day cruise on the St. Lawrence River to seek out whales at the mouth of the Saguenay River. The beluga, sei and other species I saw that day kindled a fascination with these creatures and their troubled relationship with humans. Whales were the subject of my first book of natural history, Arctic Chase: A History of Whaling in Canada's North (Breakwater Books, 1984, out of print) and resulted in two more books about the animals and the sordid attempts to exterminate them – A History of World Whaling (Penguin, 1990) and Operation Orca: Springer, Luna and the Struggle to Save West Coast Killer Whales (Harbour, 2007).
In 2010 I received an Award of Merit from the Vancouver Historical Society "for significant contributions to the history of Vancouver and British Columbia". Seven years later I received the prestigious Pierre Berton Award (officially the Governor General's History Award for Popular Media) which honours achievement in bringing Canadian history to a wider audience. Which pretty much sums up my attempt to be an historian of both the local and the national.