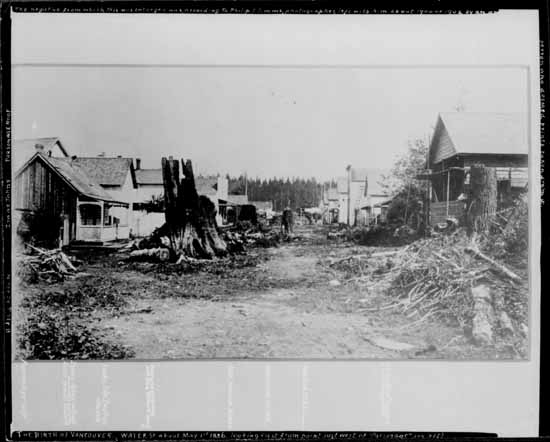 Today is the 130th anniversary of the incorporation of the City of Vancouver in 1886.
To mark the occasion, Jesse Donaldson has this piece at The Tyee reflecting on the influence that the Canadian Pacific Railway wielded in early Vancouver.
The photo above (Source: Vancouver Public Library 13229A) shows Water Street, the city's main drag in those days, as it looked ten months before the incorporation. A city in name but still pretty much a one-horse town in reality. Of course today this is the chi-chi shopping district of Gastown.