June 2021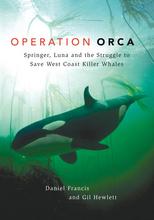 My friend Gil Hewlett passed away the other day. He was 80.
Gil was a respected marine scientist who grew up in Lake Cowichan on Vancouver Island. He told the story of walking past the Vancouver Aquarium one day when he was a young man arguing with himself about what to do with the rest of his life. This was 1964 when the Aquarium was just getting into orca research. Gil went inside to...
Vancouver Mayor Kennedy Stewart has served notice he wants to change the name of Trutch Street, a Kitsilano neighbourhood thoroughfare. The street is named for a nineteenth century colonial official in British Columbia.
There is a lot of debate these days about removing statues and renaming buildings, but this one is a no-brainer.
Several years ago Canada's History magazine compiled a tongue-in-cheek list of "worst Canadians" and invited me to make a contribution....