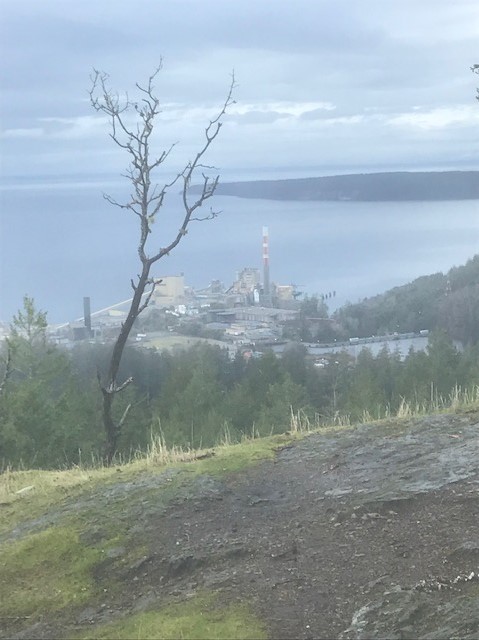 The year began with a short visit to Powell River. Many nice hikes in that area, one of which took us to the top of Mt. Valentine with a wonderful view of the Salish Sea. That is the mill below us in the photograph above. Once the lifeblood of the town it is closed now and the property on the market. As far as one can tell the transition from company town has gone well; the community seems to be thriving.
A highlight of the visit was a stroll around the old townsite where we admired some of the historic homes which have been refurbished by their owners. The area is a National Historic Site and the details can be read on this plaque.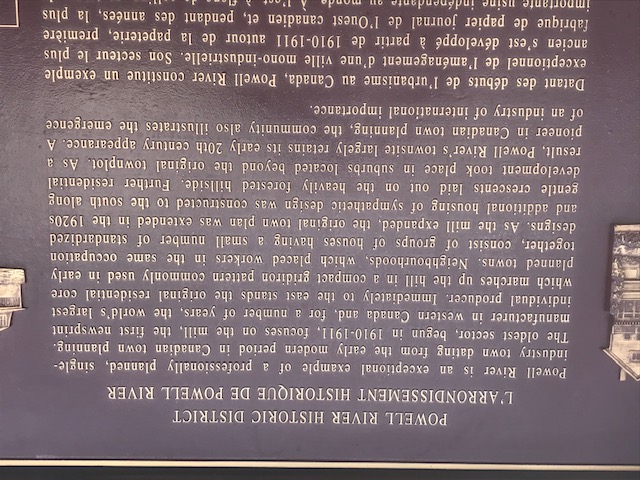 One notable building is the Patricia Theatre, the longest continuously running movie theatre in Canada, dating back to 1928. "Avatar" was showing when we walked by. If you are thinking of paying a visit, be sure to pick up a brochure at the Visitor Centre containing a walking tour of the neighbourhood.