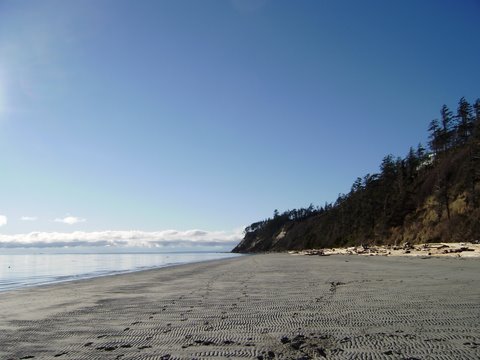 Over the years I have been fortunate to be able to visit Savary Island many times. "Sunny, sandy Savary" (see above) is a small island lying at the top of the Salish Sea north of Powell River. To get there you take one ferry, drive for 90 minutes, take another ferry, drive for an hour, then conclude your journey with a 10-minute water-taxi ride. In other words, it is not an easy place to get to.
But the trip is well worth it. Savary is a little piece of paradise, or, as the Union Steamship Company put in the 1930s, "the South Sea Island of the North Pacific". The culture is laid back, the beaches are unblemished, the swimming divine.
Recently I've been investigating the story of Savary. I am interested in the cultural history of Vancouver in the 1920s and 1930s, more specifically the decade that artist Fred Varley lived in the city (1926-1936), a period productive of much sturm and drang. Competing art schools were established, the Vancouver Art Gallery opened its doors, and several controversial exhibitions introduced "modern" art to a public that was not always willing to accept it. 
What does Savary have to do with these culture wars? In 1933 the Vancouver School of Art (now Emily Carr University), began sponsoring summer excursions to the island by some of its students and faculty. The visitors stayed at the Royal Savary Hotel, a lodge at one end of the island, and for several days they swam, basked in the sunshine, took workshops, painted the landscape and each other, worked hard and played hard. Some of BC's leading artists were among the visitors, including Charles Scott, E.J. Hughes, B.C. Binning and Fred Amess, who painted this lovely watercolour (Courtesy Art Gallery of Greater Victoria).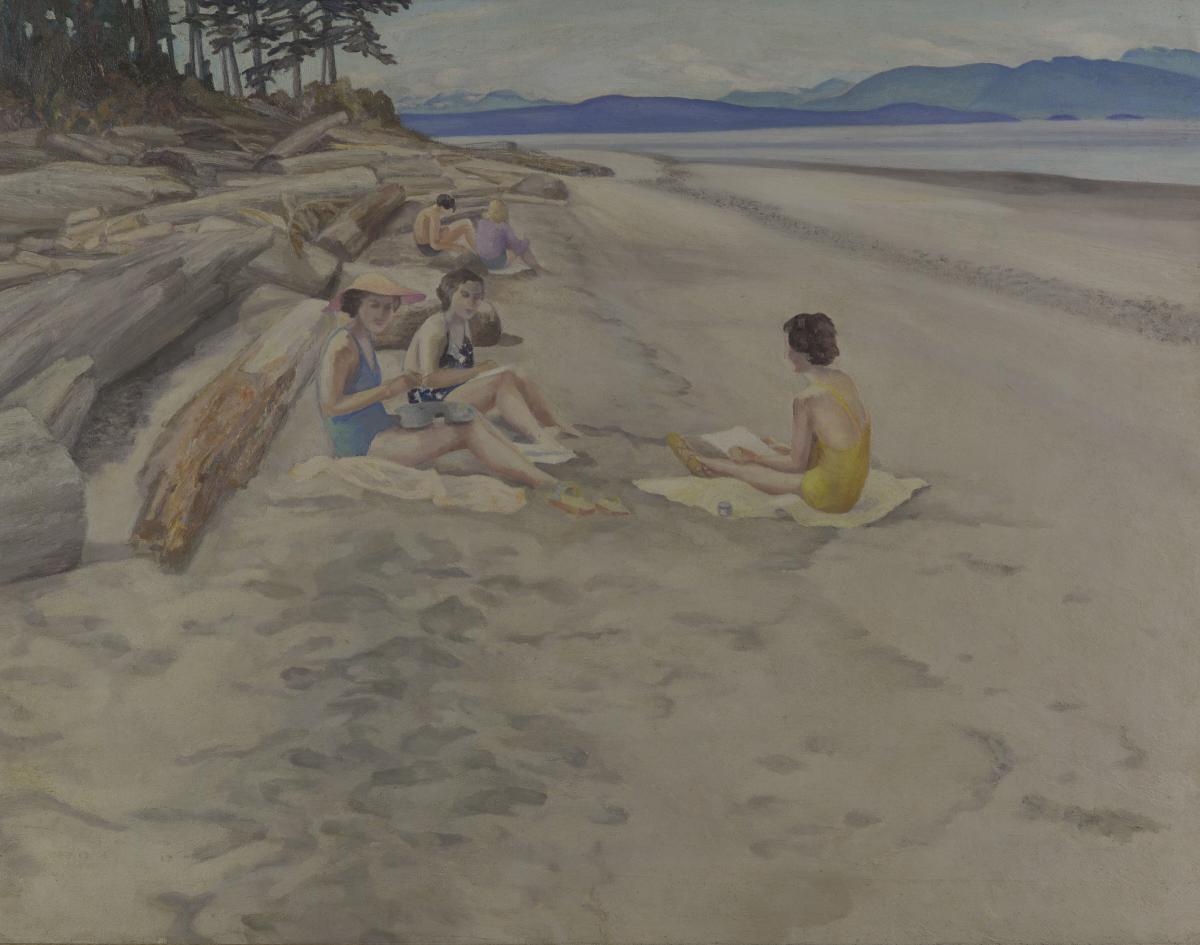 The outbreak of war ended these artistic excursions. The Royal Savary continued in operation until 1979. The site at Indian Point, which I last visited five or six years ago, is now occupied by new summer houses.
The hotel, by the way, was once famous for its golf course: nine holes laid out on the sand at low tide out beyond where these ladies are sitting. "The fairways are long, the greens are fast and the sea air like wine," is how it was advertised. "And there are no green-fees."