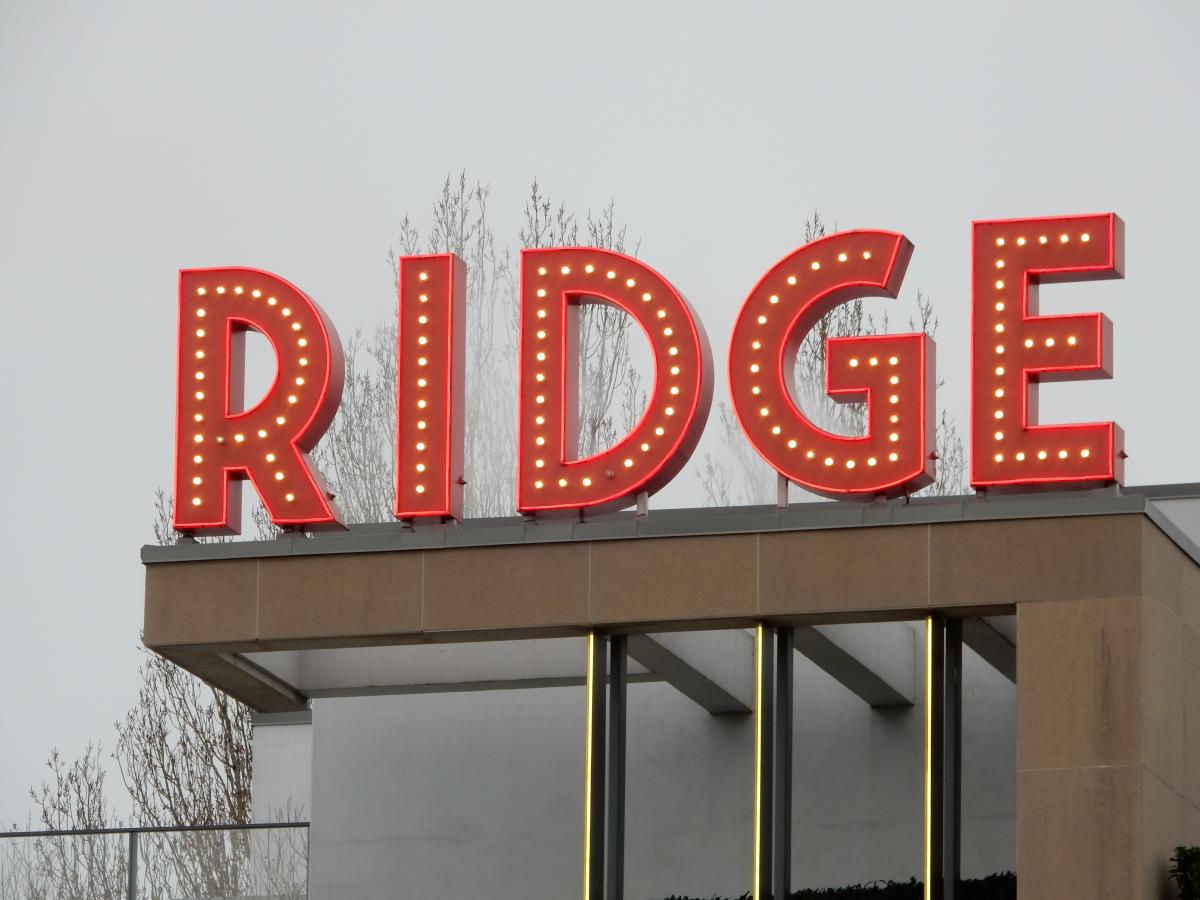 One of my New Year's resolutions is to walk the length of the Arbutus Greenway, a new bike/walking path created by the City of Vancouver out of the old rail line that formerly ran across the west side from False Creek via Kerrisdale to Marpole (and Richmond beyond). Known as the Sockeye Special, the railway serviced the many fish canneries that once made Steveston the headquarters of the provincial salmon industry.
Until recently the rail line was owned by the CPR, part of the massive land gift it received in 1884 in return for making the new city its Pacific terminus. The railway no longer had any use for the Arbutus corridor but managed to pressure the city into paying $55 million for it a couple of years ago. (Don't get me started.) And the result is the Greenway.
Last weekend we walked the first stretch of the route, starting at the northern end. An easy amble took us as far as 16th Avenue where I snapped the photo of the Ridge sign, all that remains of the old theatre that stood on the site from 1950 to 2013. This part of the walk takes one through what was once a significant industrial area, including McGavin's Bakery at Broadway and Arbutus, and the massive Carling brewery complex just a couple of blocks to the west, now a retirement community. One lovely building I had not noticed before was an old mattress factory, once owned by Jones Tent and Awning, a venerable name in the city. It now seems to be a storage facility.
In other words, much to see for the history buff. The next stage of the walk will take us up into Kerrisdale. Stay tuned.