The second stage of our walk along the Arbutus Greenway (part one here) took us south from 16th Avenue into the heart of Kerrisdale. Because the southern border of Vancouver used to be 16th, the entire route runs through what was the municipality of South Vancouver (until 1908) and then the municipality of Point Grey. Vancouver expanded to absorb its neighbouring municipalities on Jan. 1, 1929.
Anyway, this section of the greenway, which you'll recall follows the route of the old interurban train, runs along the western side of Shaughnessy Heights, developed by the CPR before World War One as a residential neighbourhood for the creme de la creme. CPR Heaven, as it was called, featured mansions that cost six times what a middling house cost elsewhere in the city. The residents of Shaughnessy even tried to get themselves designated a separate municipality so they could ensure that only the right kind of people could buy into the community. This was going too far, but they did get control over their own tax revenues.
Some of the palatial homes are visible from the greenway but you need to diverge from the path and explore on your own to get the full effect of Shaughnessy's leafy opulence.
To the west is an area of more modest homes located in a bit of a depression once known as Asthma Flats. Formerly a swamp, it was developed as a residential neighbourhood beginning in the 1920s.
Beyond 25th Avenue the greenway diverges from Arbutus St. and tracks around the back of Quilchena Park, formerly a golf course.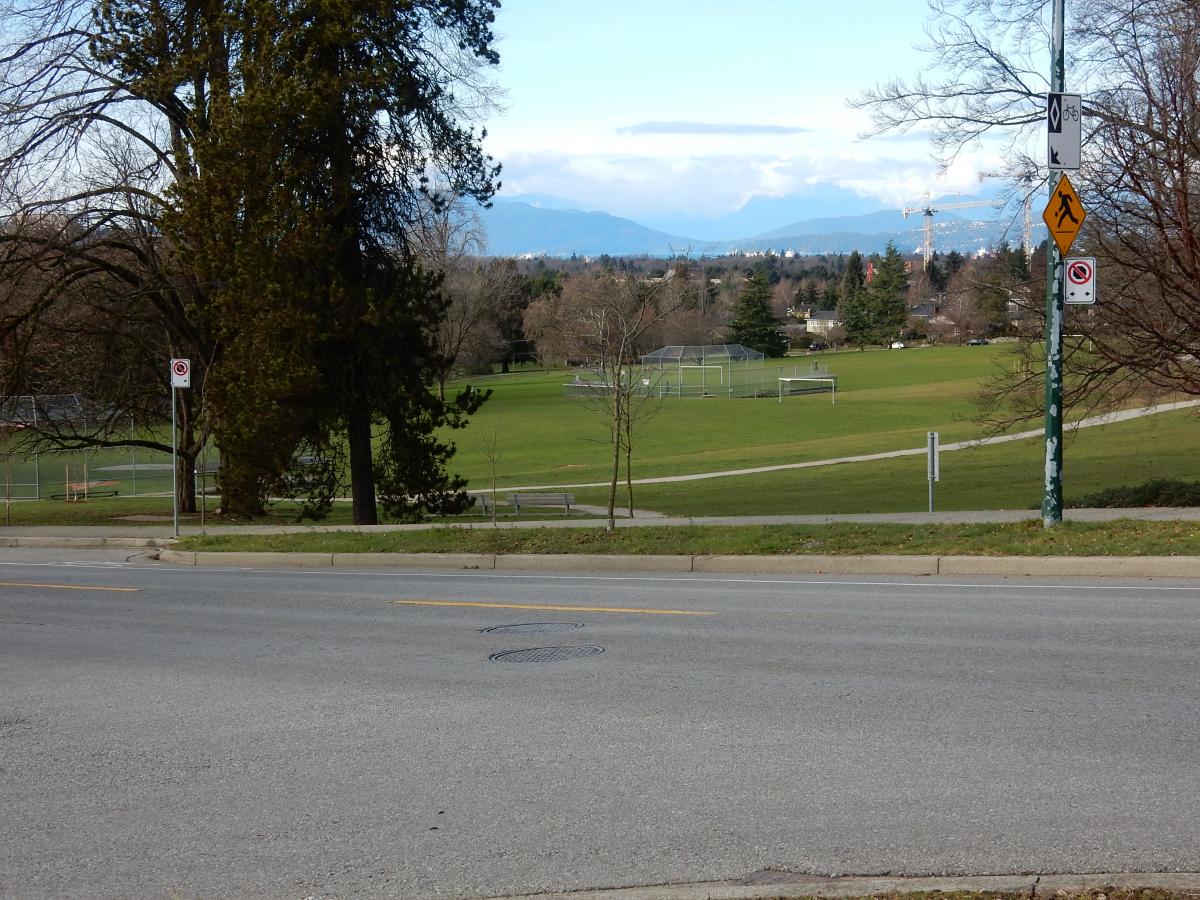 Beyond 33rd Avenue, from where the photo above is taken, the greenway continues up the slope and into Kerrisdale where one encounters a couple of local landmarks.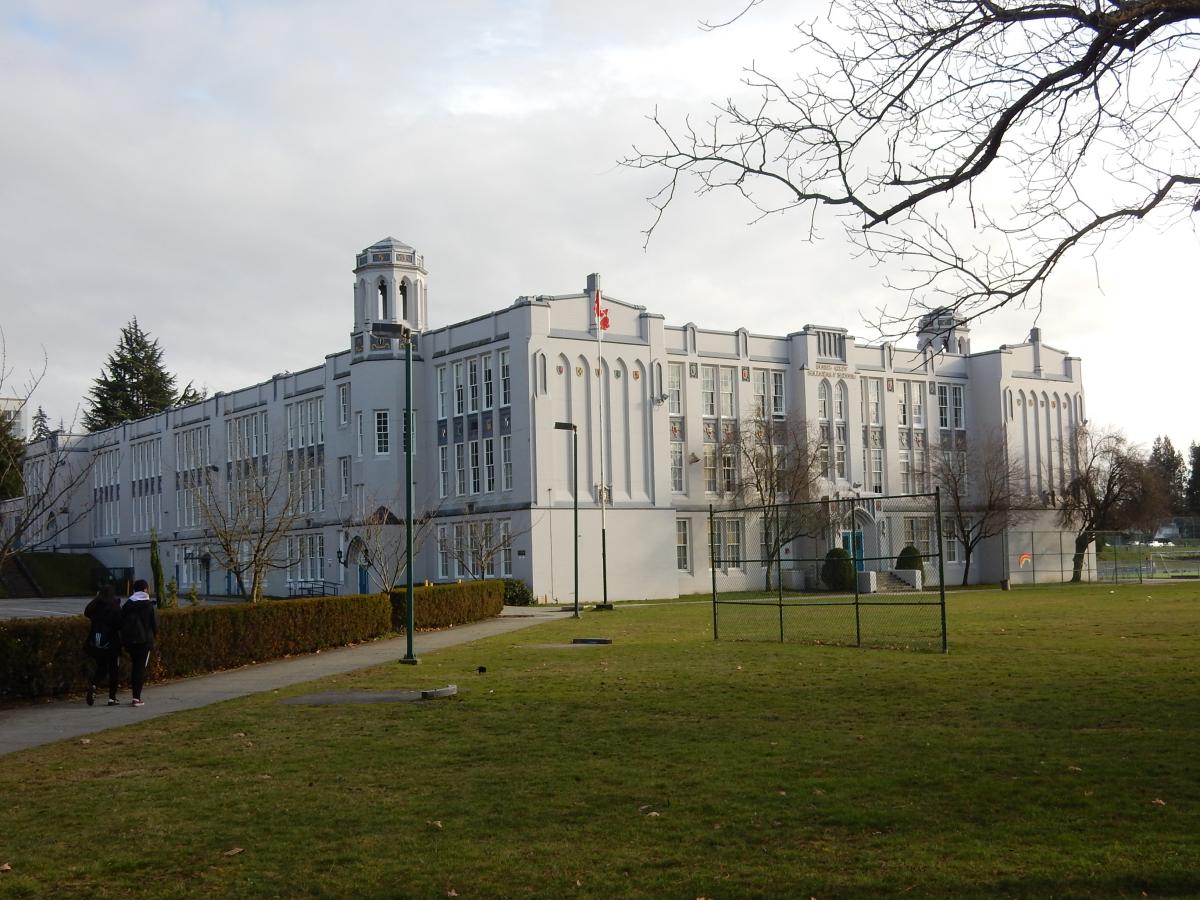 Point Grey High School opened in 1929 on land that was once a farm belonging to the CPR. The rail company grew produce to supply its hotels and trains.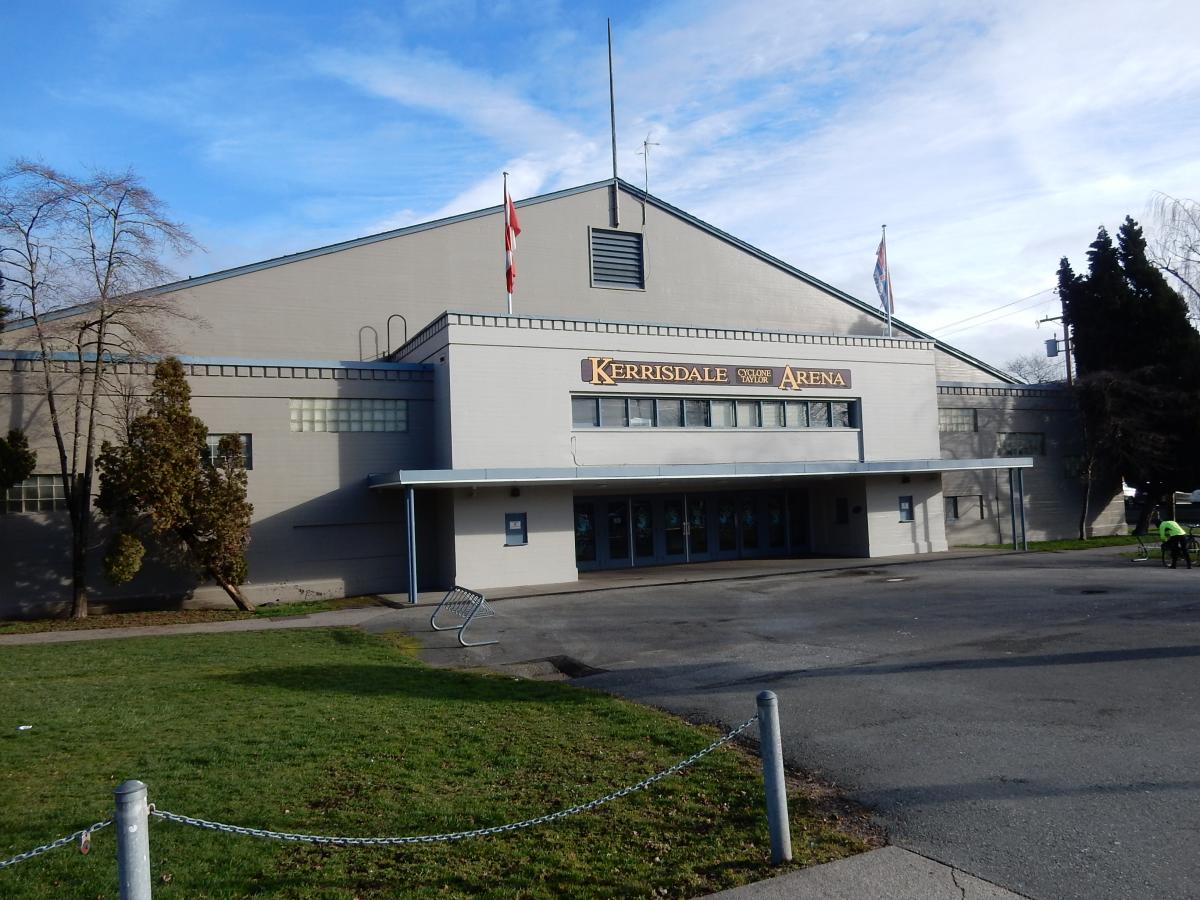 This is Kerrisdale Arena where I used to go skating every Saturday ca. 1960. I never enjoyed skating much but it was a good opportunity to meet girls. In 1956 Bill Haley and the Comets appeared at the arena in what is considered to be Vancouver's first rock concert.
Down the street at 43rd Ave., where we decided to turn back for the day, is the site of the old Point Grey Municipal Hall. As I say, Point Grey merged with Vancouver and South Vancouver in 1929 but before that time it was a separate municipality and needed its own administrative centre.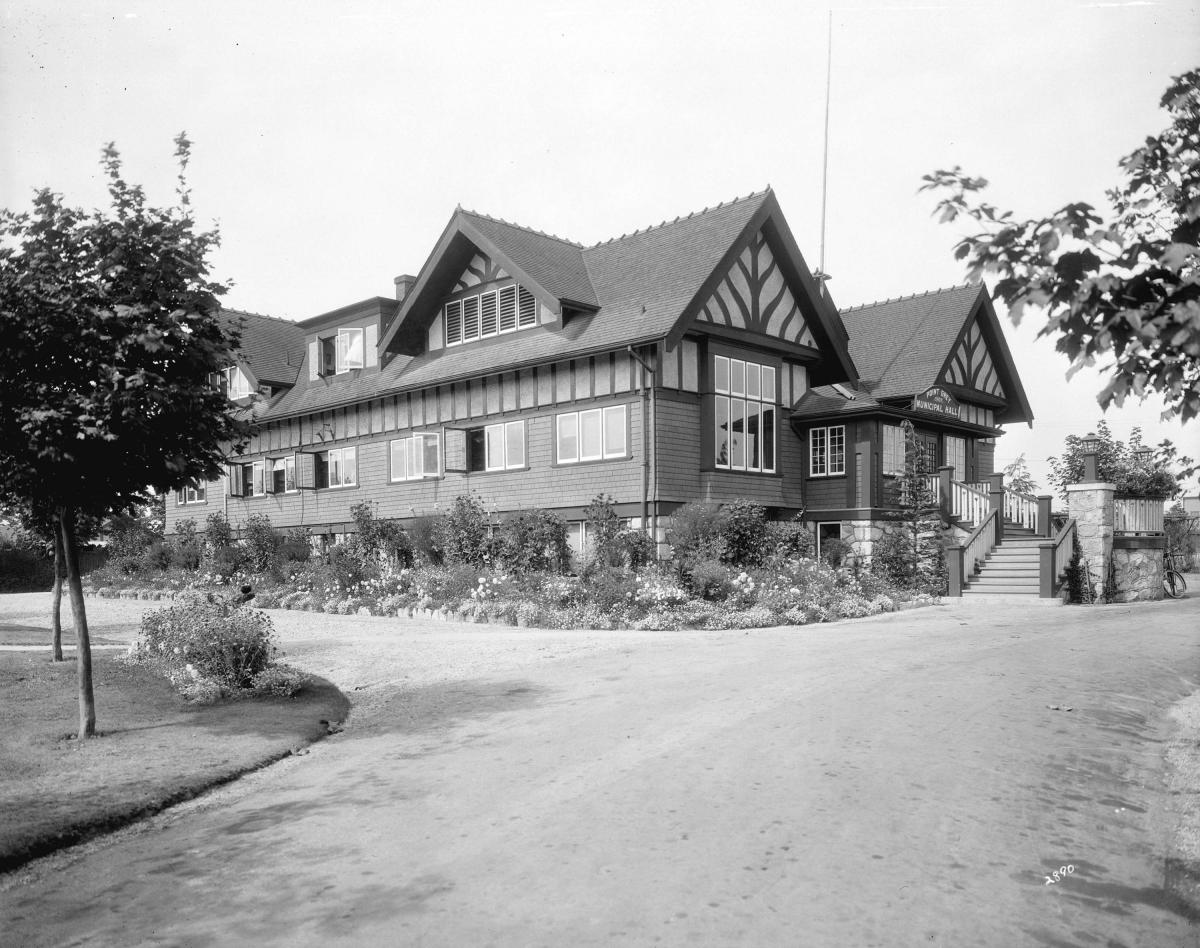 The hall was eventually torn down and replaced in 1955 with the community centre which now occupies the site.
That's it for this stage of the greenway but as you can see it winds its way through a lot of Vancouver's history and I hope in time the city will erect some signage drawing the attention of strollers (and bikers and skaters and joggers) to some of the important sites along the route.