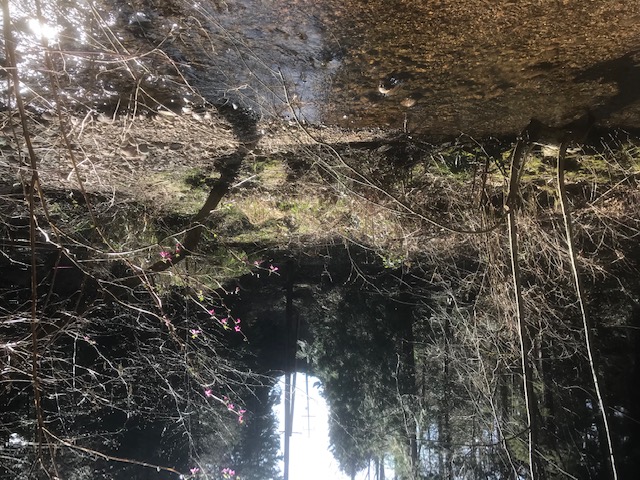 I was out mucking about in the woods last week looking for evidence of the Great North Vancouver Streetcar Trestle. Turns out it wasn't that hard to find.
The BC Electric Railway Company opened its first streetcar line in North Van in 1906. There were eventually three lines: one up Lonsdale, a second heading east out to Lynn Valley, and a third travelling west to Capilano Road. That western line, ready for business in 1911, crossed MacKay Creek on a wooden trestle that was 98 feet (30 m) high, easily the tallest structure in North Van.
By the middle of World War Two the trestle had become unsafe. That part of the rail line was closed, replaced by a bus service, and the bridge was dismantled. But as you can see from my photo, taken from the bottom of the ravine in Heywood Park, the right-of-way is still used for power lines. I didn't see any evidence of the trestle itself mouldering in the undergrowth.
The whole story is well told in Henry Ewert's small book, The Perfect Little Street Car System, published in 2000. And of course the Museum of North Vancouver has one of the original street railway cars on display at its new site in Lower Lonsdale.