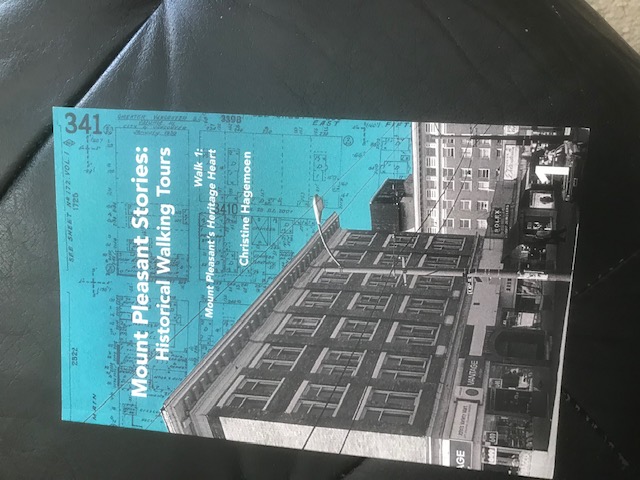 About three years ago I spent a fascinating afternoon touring Mount Pleasant with an ultra-knowledgeable guide, Christine Hagemoen. Mount Pleasant was pretty much the first residential suburb of Vancouver. Settlement began in the 1890s on either side of its commercial corridor, Main Street south of False Creek. As Christine explained, the community also developed around a creek, the evidence of which can still be seen, at least when you have an expert guide.
Now Christine has published a small booklet, Mount Pleasant Stories: Historical Walking Tours, the first of a projected series. Brief (63 pages) and well-illustrated, the booklet is designed as a self-guided ramble through the neighbourhood. You can order it from her website or buy it at selected stores. I found mine at Massey Books on East Georgia.
I can't think of a more interesting way to spend a summer's day.