On a recent visit to Shawnigan Lake on southern Vancouver Island I seized the opportunity to visit the Kinsol Trestle, one of British Columbia's most impressive feats of engineering.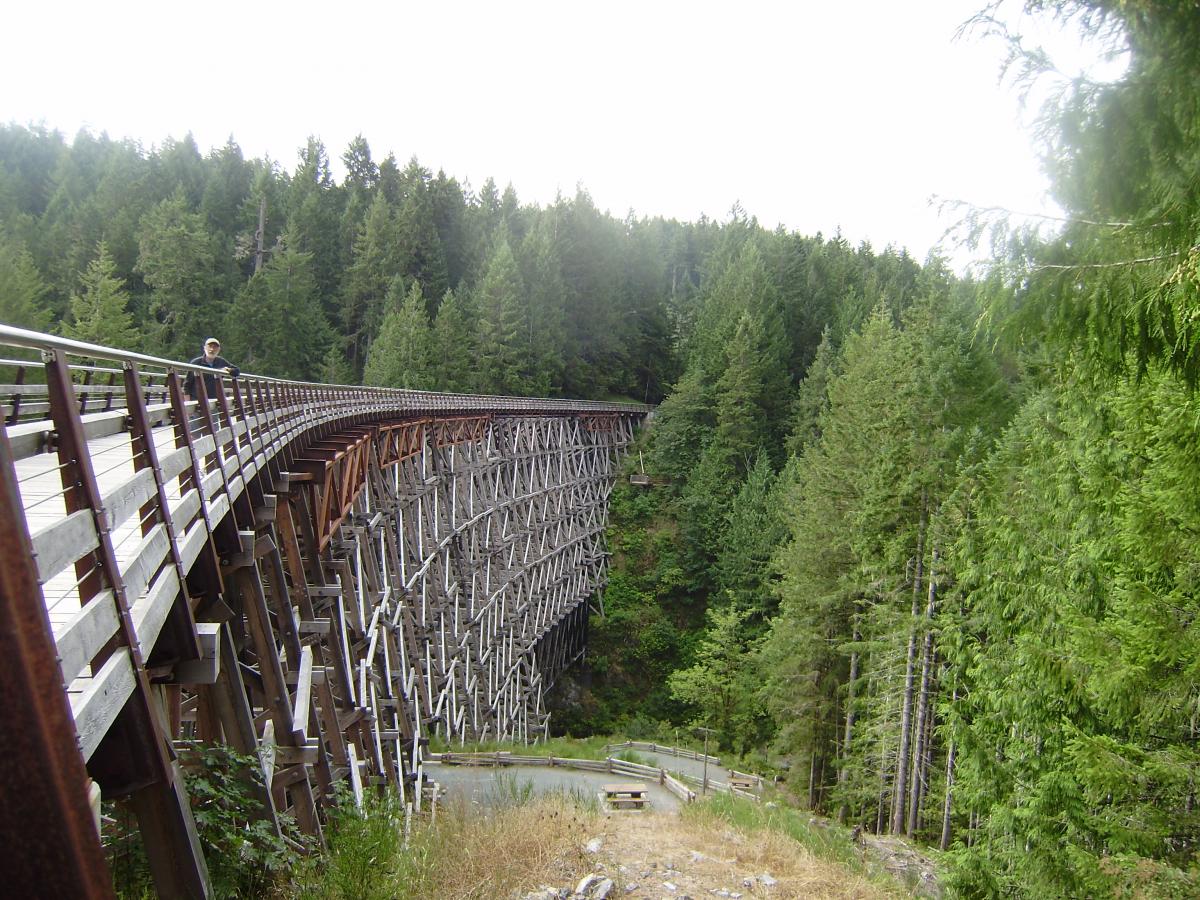 Located just north of Shawnigan, it towers 44.2 metres (145 feet) above the Koksilah River. It is the tallest surviving timber trestle in Canada and the oldest trestle of its kind in the world. Even if you are not a rail or bridge buff, the sight of the span is spectacular.
The trestle, built by local labour, opened in 1920. It was initially owned by Canadian National which used it principally to haul logs to and from Cowichan Lake. The last train crossed the span in 1979 and rails were removed four years later. Part of it was burned in 1988. With its reopening to cyclists and pedestrians in 2011, thanks to determined efforts by local activists, it became part of the Cowichan Valley Trail and the Trans-Canada Trail.
You can find out more about the trestle, its history and the efforts to save it here.