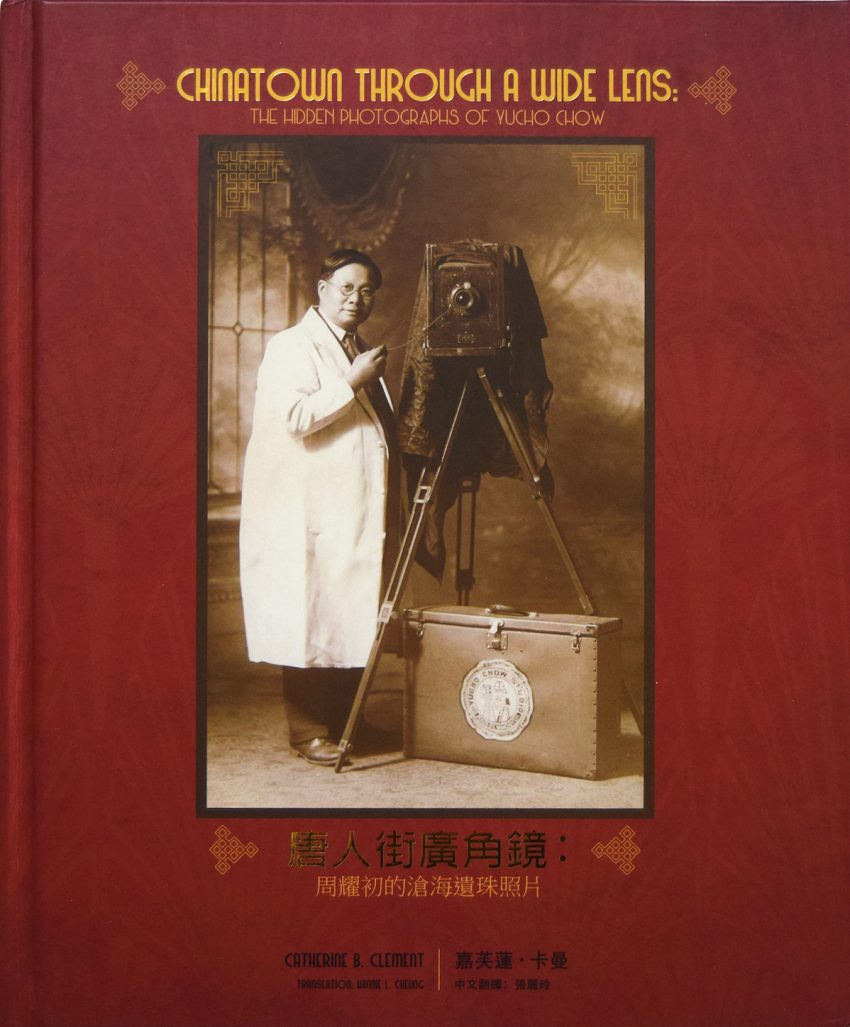 Once or twice when I was young my parents dressed up my three siblings and me in our neatest clothes and hauled us off to the local photographer for a family portrait. The owner of the studio, which was on West 10th, was Mr. Pinkerton. He would attempt to keep us amused as he changed our poses, shifted the lights and generally tried to elicit our sweetest smiles. The results hung on the walls of the family home or stood in frames on tables around the house.
I was reminded of these sessions with Mr. Pinkerton as I leafed through the pages of a gorgeous new book from the Chinese Canadian Historical Society of BC. Chinatown Through a Wide Lens: the Hidden Photographs of Yucho Chow, by curator Catherine Clement, documents the career of a photographer, Yucho Chow, who was active in the city from 1907 to his death in 1949. Almost every image is displayed on a full page and is accompanied by a brief explanatory text with Chinese translation. It is likely going to be the most beautiful book I read this year.
There are some "famous" faces in the collection: Douglas Jung, Canada's first Chinese-Canadian Member of Parliament; Wally Oppal, a former provincial attorney-general; the writer Wayson Choy. But the value of the book lies in the images of so many ordinary lives well lived: shopkeepers, athletes, bankers, boxers, soldiers, homemakers, cannery workers, tailors. A cross-section of occupations in the city but also a cross-section of cultural groups. Along with members of the Chinese community Yucho photographed African Canadians, Sikhs, Indigenous people, European immigrants from many different countries. They all came to his studio to make a record of their familiar family milestones: weddings, birthdays, anniversaries, graduations.
Yucho Chow "played a pivotal role in chronicling the history of Vancouver's early immigrant and marginalized communities," writes Catherine Clement. "These photos ... are the last visual evidence that this story ... their story ... ever took place."