September 2021
For the past couple of years a group of young filmmakers has been hard at work on a documentary series about the history of British Columbia to commemorate the 150th anniversary of 1871, the year the province became a province.
(Full disclosure: I played a very small part in the project, as a consultant and appearing briefly as one of the talking heads.)
The result, a four-part series titled British Columbia: An Untold History, will be premiering on the Knowledge...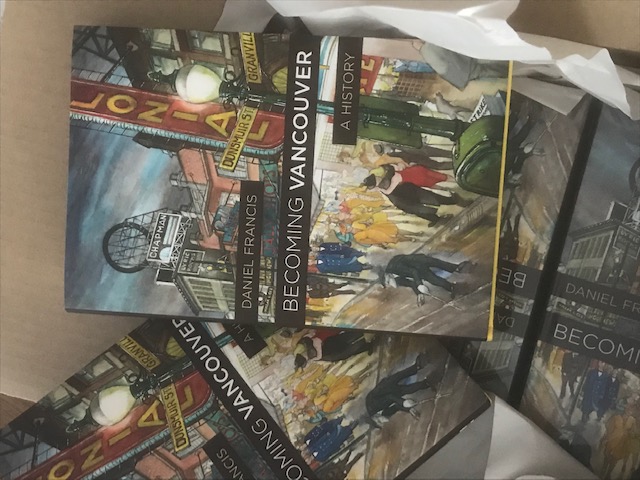 No matter how many times it happens, the arrival on the doorstep of a new book is always special.
Well, it happened again today. My new history of Vancouver is out. Look for it in your favourite bookstore within a couple of weeks.