July 2018

As mentioned below, I gave an illustrated talk on the history of squatting in Burrard Inlet recently. (If you are interested, Vancouver Sun reporter Kevin Griffin wrote a nice piece about it.)
One of the most organized of the...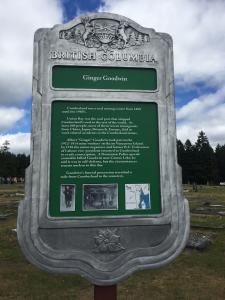 The debate about revising the historical reputations of some of our "founding fathers" and the consequent removal of street names, statues, etc. is an important and complicated one. But sometimes it descends into farce.
A case in point is a stretch of highway outside of Courtenay on Vancouver Island. In 1996 Glen Clark's NDP government christened a part of the...