February 2018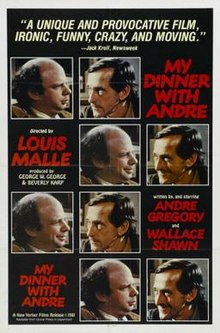 Looking for a good movie?
If you happen to be in Vancouver on Wednesday, February 21, drop down to the Vancity Theatre and join me for a presentation of My Dinner With Andre. The 1981 classic is showing as part of the Vancouver International Film Festival's...
My friend Eve Lazarus notes the 50th anniversary of the opening of the main terminal at Vancouver's International Airport, which reminds me of a story about former mayor L.D. Taylor. (Admittedly, it doesn't take much to remind me of stories about L.D.)
Before the airport itself (as opposed to the terminal building) opened on Sea Island in July 1931 there was a makeshift airfield in Richmond....